Rita Norcross Monoprints and Etchings
---
The experimental surprises of printmaking keep me returning to this art medium. The process is about taking risks, and that's what I love about it!
The monoprints shown here are actually one-of-a-kind originals--paintings that were made directly on a metal plate which was then run through a hand printing press. Using this technique requires speed, decisiveness and some luck because you only get one chance.
Etchings, on the other hand, are multiple originals in a numbered series determined by the artist. Etchings are drawings made on a metal plate with an acid resist ground. You then "bite" the drawn line with acid. Once this is done, you remove the ground, ink and hand wipe the plate, then run the plate through the hand printing press.
Artist's proofs are marked "A/P" during the experimental stages of printing while the artist adjusts the drawing, bite depth and color choices.
-- Rita Norcross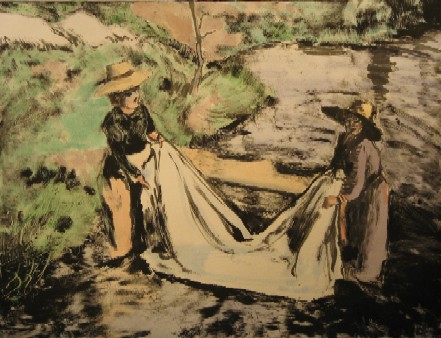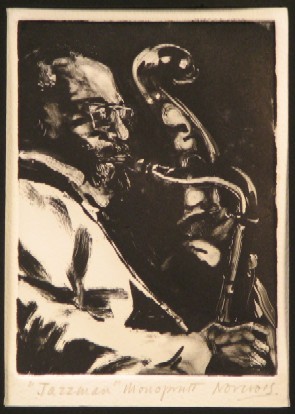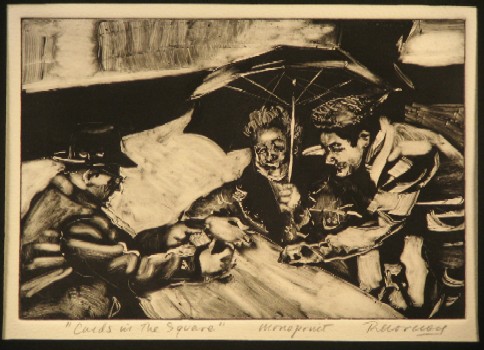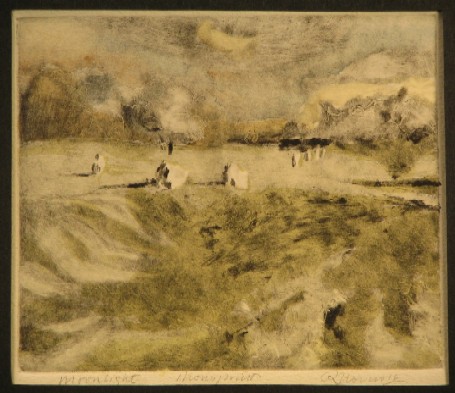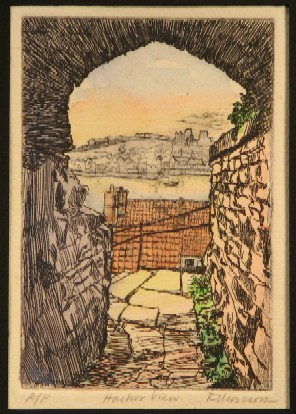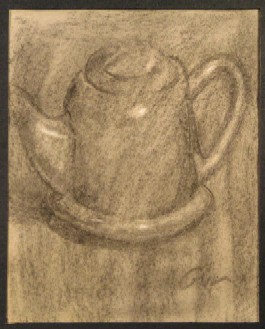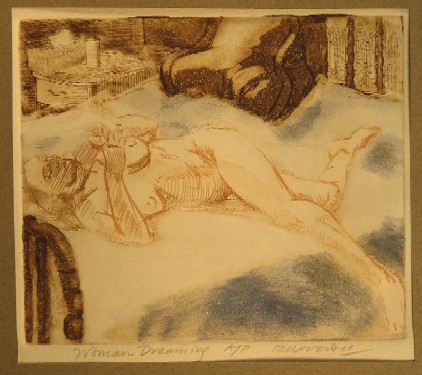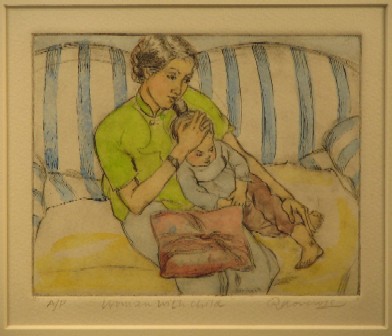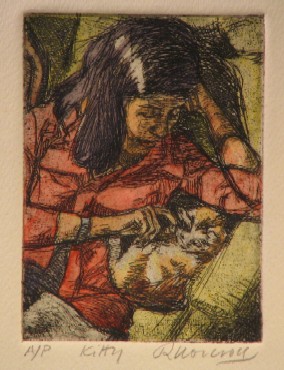 Scroll right to view the gallery >>>
All Images Copyright © 2001/14
Laundresses
Hand tinted monoprint 12" x 16"
Jazzman
Monoprint 6" x 4 1/2"
Cards in the Square
Monoprint 6" x 9"
Moonlight
Hand tinted monoprint 6" x 7"
Harbor View
Hand tinted etching 6" x 4"
Teapot
Charcoal 9 1/2" x 7 1/2"
Woman Dreaming
Color etching 5 3/4" x 7"
Thai Woman with Child
Hand tinted etching 4 1/2" x 6 1/2"
Kitty
Color etching 4" x 3"